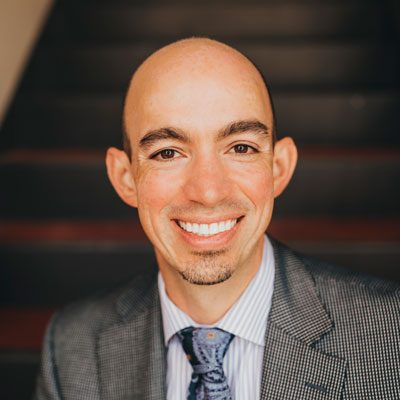 Chiropractor
Paul Shrogin D.C., D.A.C.N.B.
In 2018 we decided to move to Austin, my wife's collegiate alma mater (Hook 'Em). I started my own practice and I have never looked back. The Austin community has felt like home from the beginning, and I am so proud to serve it and raise my family here.
I was born and raised in central California, east of Santa Barbara, and went to the University of California, San Diego. I graduated with a Bachelor's degree in Human Physiology and Neuroscience and was a collegiate rower.
I met my now-wife working in San Diego, and we moved to Dallas in 2012 so I could pursue my doctorate in Chiropractic. I attended Parker University where I graduated summa cum laude as the Valedictorian of my class.
I completed my clinical rotation at a VA hospital, then worked my way up to Clinical Director of an integrated medical and rehabilitation facility focused on treating patients struggling with various physical and neurological conditions.
I was naturally attracted to the objective methods of chiropractic neurology. What impressed me was how much faster patients improved, especially those with complicated conditions. With this newfound outlet for my passion of neurology and naturopathy, I completed an additional four years in post-doctoral education to become a Certified Clinical Chiropractic Neurologist (C.C.C.N.) and a board-certified Diplomate of American Chiropractic Neurology (DACNB).
I have also completed extensive additional education in blood chemistry, physiology, and soft tissue rehabilitation.
Helping my patients achieve their goals is truly the most rewarding experience of my career and I am looking forward to putting my skills and knowledge to work for you!
Yours in Health,
Dr. Paul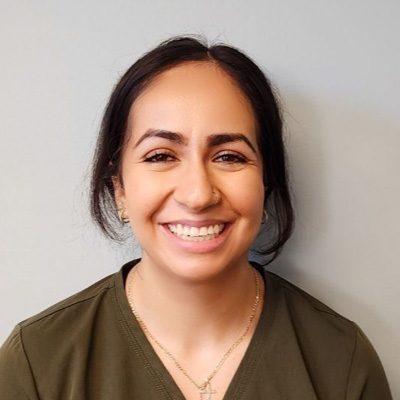 Chiropractic Assistant
Karina Sanchez
I was born and raised in Cheyenne, WY where I discovered my passion for rehabilitation care at a local physical therapy clinic. In 2017 I decided to pursue a bachelor's degree in Exercise and Sports Science at Texas State University. Graduating and joining the South Austin Chiro team has allowed me to get back into the patient care environment where I feel like I'm making a difference!
As a PT rehabilitation technician I administered therapeutic modalities and exercise instruction. This experience - and seeing how it helped my patients - ignited my interest in anatomy and physiology. I furthered that interest by obtaining my personal training certification with NASM along with my bachelors. I intend to continue my education by obtaining my certification in Strength and Conditioning as well as pursuing a masters degree in Exercise Science, both to better serve our community and to keep learning as much as I can!
Ironically enough in my free time I enjoy working out and doing outside activities like paddle boarding. I would like to do more traveling, especially exploring different cultures outside the States. I also enjoy going to concerts and spending quality time with my loved ones.
Chiropractic Assistant
Jaycee P
I was born and raised in Chandler, Arizona. I relocated to the Austin area in late 2022 to explore the city and advance my career. I joined South Austin Chiro because it lines up with my passion for taking care of patients like family, my knowledge of navigating insurance and my ability to care for the Austin community, including our Spanish speakers!
I love meditating and spending time with my family. I also enjoy traveling and trying new things and have found so many fun places in and around Austin, and know there is plenty more to explore!
My previous job was at an OBGYN in Arizona, and I loved serving women and their families. I am so glad that I get to bring that experience here, still helping our pregnant and new mom patients (along with the rest of our amazing community!), as well as helping navigate insurance for everyone. Dr. Paul and our team have helped me feel like Austin is home, so I look forward to further expanding my knowledge and making more relationships with the Austin community!
Kyra A
I moved to Austin around 5 years ago from San Diego and started at a high school with an amazing health science program. I immediately knew I wanted that to become part of my journey. I took a series of healthcare courses and obtained my medical assisting certification in my junior year!
During my senior year, I was certified as an EKG and Dementia Care Technician while interning at different clinical sites during the school year.
My favorite intern site was (of course) South Austin Chiro and after a few weeks, I was hired to work as an employee with this amazing team! I worked throughout the school year and took a quick break for the summer. I missed the environment of patient care and I am ecstatic to be back and part of the team again to help take care of you!
I am now also a full-time student at Texas State University pursuing a nursing degree. I love spending my time working out or any activity that involves being outdoors in the water. Lots of my free time is also spent with my family and close friends. I am excited to experience new places and see where my journey in life takes me!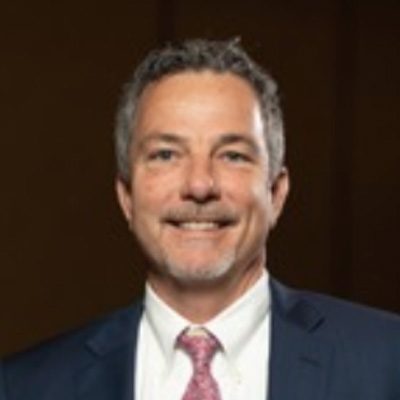 Retired & Former Owner
Dr. William Lawson
It is with excitement, gratitude and a bit of anxiety that I announce my retirement from active patient care. I will be leaving Lawson Chiropractic at the end of August to use my education and experiences as a chiropractic leader in other areas of health care.
Caring for my patients has been the single most rewarding part of my 29 year career as a chiropractor. In this time I have come to know many of my patients and their families as friends. I am honored that many of you have asked me to care for your children and even grandchildren. For that I am grateful and my heart and soul are blessed.
Starting September 1, 2022, all of my patients will begin receiving care from Dr. Paul Shrogin. He and our care team will continue to provide you with the best quality chiropractic care that can be provided. Dr. Shrogin joined our practice in 2018 and is knowledgeable and caring in his approach as a chiropractor. Dr. Shrogin enjoys educating patients on health and wellness in his treatment. You will be in great hands with Dr. Shrogin. Please accept my invitation to make an appointment with Dr. Shrogin if you have not already done so.
It is a testament to our amazing team that we are constantly recognized for our service. I want to especially thank Bianca for her commitment to our practice, patients, and the community over the years.
Sincerely,
William Lawson, DC
OFFICE HOURS
---
Monday
9:00am - 1:00pm
2:00pm - 6:00pm

---
Tuesday
9:00am - 1:00pm
2:00pm - 6:00pm
---
Wednesday
9:00am - 1:00pm
---
Thursday
9:00am - 1:00pm
2:00pm - 6:00pm
---
Friday
9:00am - 1:00pm
---
Saturday & Sunday
Closed